We're constantly on the lookout for new talents
TicketPlatform.ca is a business in constant evolution who strives for continued development. Therefore, we're always looking for competent and qualified colleagues, who can contribute to our success.
As a market leader in the entertainment world, TicketPlatform.ca plans to expand to new and greater ventures in the entertainment sphere.
Our current available positions are the following:
Back-End Developer
Montreal

Job Description
You will play a key role in the growth of the platform within a dynamic and collaborative team. Your daily tasks will include designing and developing new features. You will contribute to key architectural decisions and have the opportunity for significant impact on the platform while solving complex problems.
Requirements
Minimal 2 years of experience in web development or equivalent
Think logically, solution oriented;
Mastery of fundamental principles of software development;
Mastery of PHP, TypeScript or other programming language;
Strong knowledge of SQL or other query language;
Autonomous, capable of managing work in a dynamic environment;
Comfortable with Git or other version control system;
Bonus: experience with Symfony PHP framework;
Bonus: experience with distributed systems;
Bonus: experience with Docker / Kubernetes;
Bonus: communication in French;

Advantages
Remote (optional space in montreal offices)
Flexible working hours
Competitive salary based on experience
Company outings
Conferences / opportunities for growth
Personalized social benefits program
4 weeks vacation (2 free, 2 during the winter holidays)
Office near Lionel-Groulx metro station
Salary
Salary according to experience and qualifications.
Liftoff!
Thank you! If your profile matches what we are looking for, we will contact you as soon as possible to invite you to an interview
Graphic Design Technician
Montreal

Job Description
The successful candidate will be in charge of designing, revising and correcting seating charts. He/she will also manage the events calendar, as well as the configuration of the seating charts on our web platform.
Main Responsabilities
Create, in Adobe Illustrator, the seating charts for different events;
Verify and approve the seating charts completed by our graphic design team located in India;
Deploy the seating charts, test them and correct them if necessary.
Perform venue surveys (sections, rows and seating) and enter data into the computer system;
Make requests for changes to venue configurations;
Supervision of two administrative technicians/analysts;
Add/Remove/Reschedule/Cancel scheduled events and communicate these changes to clients via the administrative tools on our website.
Requirements
Graphic design/multimedia technique or equivalent;
Spoken/Written French and a good understanding of English;
Knowledge of basic geometric principles;
At least 2 years experience with Illustrator;
Attention to detail;
Excellent knowledge of Adobe Illustrator;
Asset: Knowledge of Photoshop;
Asset: Knowledge of HTML;
Salary
Salary according to experience and qualifications.
Liftoff!
Thank you! If your profile matches what we are looking for, we will contact you as soon as possible to invite you to an interview
Why work with us?
We firmly believe in taking a collaborative approach based on where our team members shine the most. We're building a team who works towards the same goal while highlighting each and everyone's strengths. Whether it's by sharing the knowledge whithin the teams, or investing in education and off site training, we continuously aim for a pleasant work environment.
Remote work
Depending on the team you will be part of, it may be possible to work full or part time from home. Weekly meetings are held at the office to bring the team together and celebrate our victories together!
Schedule
We know that we are all different. That's why you will benefit from a flexible schedule adapted to your needs and your reality.
Salary
We offer competitive salaries. We have an equal pay policy. Regardless of gender, ethnicity or native language, we reward hard work, experience and skills above all else.
Company
outings
We occasionally organize trips with all employees who have been with us for more than a year. What great memories we have of Vegas, the Coachella Festival and even Mexico!
Growth opportunities
If you are a junior, you will be accompanied by a senior in your work, so you can learn from the best! In addition, our employees are invited to participate in local or even international conferences! Some have even been to New York or San Francisco!
Time off
You will receive two weeks vacations.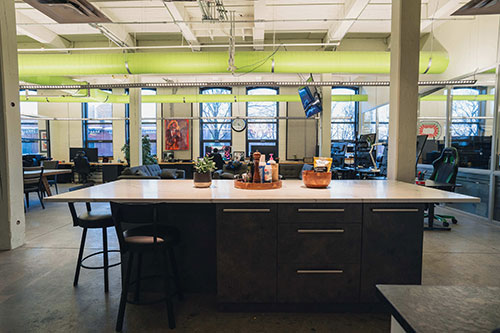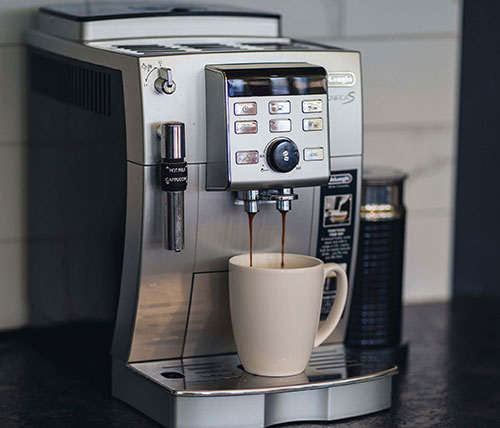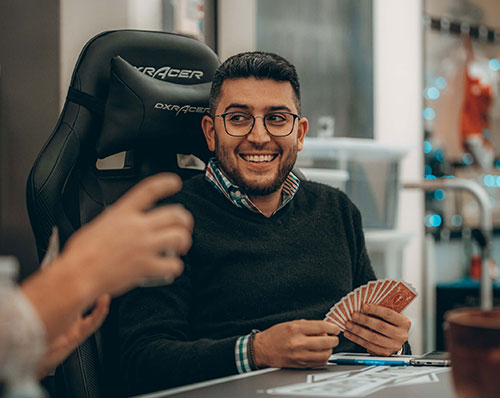 Our workplace
Based in Montreal, close to the Victoria Bridge and the Marché Atwater, our office offers an open space concept, a creative environment filled with natural lighting and work stations that compliment your daily routine.
Various installations allow our team members to enjoy card and ping pong games, evening cocktails and much more. Our goal is to offer the best and most inspiring workspace so each can grow along our business's.
Subway station: Lionel-Groulx
780 ave Brewster, suite 02-200
Montreal (QC), Canada
H4C 2K1